...after too much procastination, i finally did finish the last installment of harry potter...i was doing the 3-chapters per day routine when it's a workweek and the book's got 36 chapters and few pages extra for an epilogue so do the math
...totally loved it...i got the same feeling of excitement going through the last 4 chapters of it just like the way i felt with the
"Goblet of Fire"
which is still my all-time fave in the installment...enjoyed it much during my breaks eons ago back college in a friend's van parked just right outside of Xavier :)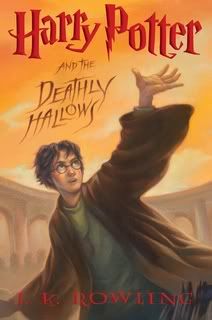 Major Spoilers:
, this maybe too late for now but not for some of the people i know heheheh

1. Death List
: Hedwig, Dobby, Fred, Lupin, Tonks and Harry of course hhehehe joke!
2. Snape is a good guy after all and he's truly-madly-deeply in love with Harry's mom (his patronus is super bading!!!hehehe : a doe)- he died by the way...killed by Voldemort with his snake Nagini
3. The Love Cast
: Harry married Ginny and Ron married Hermione
and of course...
4. My fave character Bellatrix Lestrange also died :(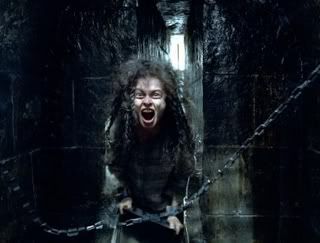 ...this is flawless!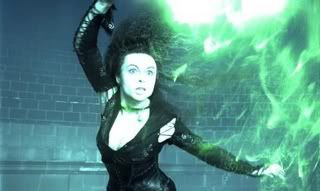 ...i love her to death! and Keith too :)
...guess i gave out too much already...ow, did i mention Voldemort was finally killed or is it already too obvious?