...still awake at 11AM
(this so wayyy past my bedtime argghhh! can't find my pills and i've run out of vodka to get me sleepy)
, so i reverted to browsing some friends post here in multiply...and
OMG!!!
i found one of mah friends doing a full swing to the other side of the fence
hahaahah
DO YOU KNOW WHAT IT FEELS LIKE FOR A GIRL?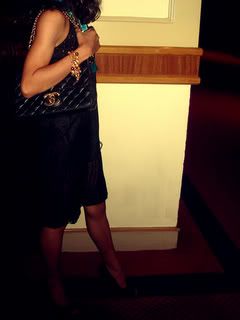 ***and the Chanel bag is delish :)
...'m so proud of you darlin' for having the courage to pull up something like that...this is something i can't see myself doing in a million years...
not in this lifetime
... and yeah you're right that bitch got some delish Chanel to go with the dress....kissess...you have my highest respect from now on...send me the unedited pic...
can't wait to show it to the whole world!!!heeheh
and ow...i need some help so badly...we'll be having our x-mas party and the theme is the 80's...i need a physchedelic mode instant makeover...
quick!!!
it's 'bout 5 days from now...and i still got to make an x-mas lantern for the team and a sing and dance caroling performance...so many things to do...so little time...
HELP!!!