...the start of my 2012 may not be promising but that doesn't mean that i can't turn it around...i have realized that my pessimistic view for the new year was just because of the German measles where i felt like i was literally on my deathbed but now that i've recovered, i feel like an Energizer bunny bursting with energy :)
...few things will keep me busy for the rest of January...my close friends including my BFF are coming over for Sinulog...i'm planning to take some time off from work so i can get enough rest for the weekend parties (last year was a BLAST!)...i haven't seen my bestfriend for a long time and this one is extra special coz she is now preggers with her 2nd baby and i can't wait to spend time catching up with her :)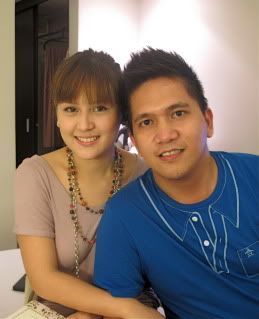 ...i will also be flying to Manila a week after for a quarterly business review in Makati...performance for Q4 is not that stellar and i think i may have a bit of a hard time for this review (
wish me luck!
)...one good thing about it is that it coincides with the premiere of Mamma Mia in Manila which is something that i really wanted to see...it creates the perfect timing for me to catch the show and cross it off from my bucket list :)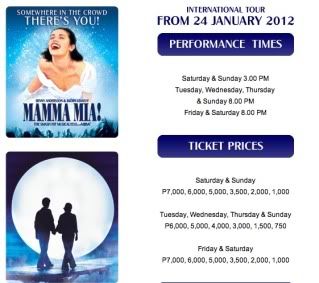 ..there's still a lot of things i'd like to talk about but it's time to take Champ for an exercise (
yes, i'm now starting to become a dog lover, this is sooo not me , i know! LOL!
)