....few hours from now ill be out of this boring office and be spending a really good time at Shangri-la for sure...can't wait..
...spent most of my off at the salon coz my mind just went crazy and decided to be blonde AGAIN (blaming it to boredom...as usual)...but this time i swear...I SWEAR!!!! this is for the last time...for the last 5 grueling hours in the salon my hair was tortured (bleached twice, then platinum color therafter)...it's like having a thousand needles pinched in your scalp for the last 5 hours...so painful like it's as good as getting a tattoo...oh well, BEAUTY IS PAIN hahhahaa
...original plan is i'll have this color for only 5 days...for the whole time that i'll be in Shangrila but i guess i'm gonna go bald if i have it dyed again without letting it pass for a week...so yeah...i'm keeping the color till my birthday...which is already next week by the way...
Birthday greeting for me in ahead...hehehe
oh well...gotta hit the beach...pure shores baby...
camwhorin' full time!!!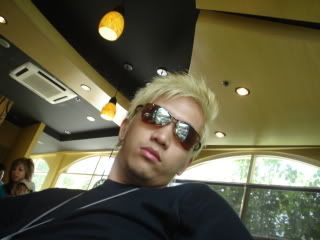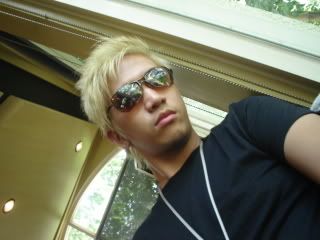 but wait...can't go to Shang without making a pit stop at Starbucks of course :)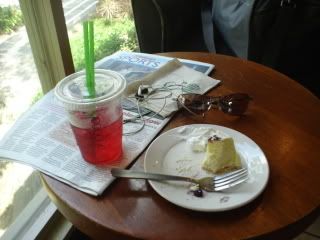 ...iced passion tea and blueberry cheesecake - who could ever resist the combo?