OK fine! so i didn't get any date at all for V-day (another worthless year hehehe) and i was a minute late for work (thanks to Lea Salonga - i was dead stucked in traffic)...felt like i was making my way to the office from Edsa to Makati all over again...but to have that compensated i got my assessment on V-day :)
***lil' shot to ease the tension hehehe
...was too comfortable before the start of the assessment because i was thinking it would be just few ops managers who will be part of the panel but hell no! , few minutes before it started i was informed that one of the global heads for development will be part of it...i was starting to act nervous like crazy that i wanted to throw up and wished that it would be re-scheduled so i can have more time to prepare..
...assessment lasted for more than an hour...luckily i was able to compose myself and got my act together...few ms. universe questions from time to time and few deliberations were made...and finally moment of truth came...i got the promotion ( a much- deserved one as they say)
...i was feeling the love all over again...hahaha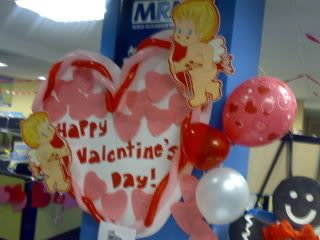 ...few hours after i was in Cafe Havana having mojitos with some guys from work talkin about random stuff...i was offered by someone to transfer to another program giving me a guarantee for another promotion in the next 3 months...i didn't want to leave my program just yet...don't wanna leave my team and some other people hangin...then he asked me what's more important...friends/people you care about in the program or my personal advancement?
...oh well i don't wanna bother much time pondering on that...let me just enjoy the moment (you probably might be reading this so go figure the answer) :)
...spent home-cooked dinner after with my ops manager (the best menudo ever!!!) and few shots of vodka after...