before anything else....let me all tell you that my blonde days are over....and this is the new me...
***nah...guess that's just a preview...going back to the dorky type look hehehe....
...anyway, i got an unscheduled off from work which totally worked to my advantage...i was able to treat my friends from work out on a weekend...oh yes...after like of ages of not going out (i couldn't even remember the last time i set foot in a club), i got a post party for my birthday...
GOOD THING:
We have an overflowing booze...vodka, tequila and some wine with lots of Q's and some grilled stuff on the side...special friends are with me...super happy moments...unforgettable talks and laughter that i wished it wouldn't end...bliss
BAD THING:
Forgot my camera to capture the moment since it was a spur of the moment thingie (my boss even skipped her client meeting...she just loves me that much)...no camwhoring session to relive the party...and i got sooo drunk that I didn't know how i signed up for the tab to pay the bill and how the hell i was able to manage to get home...oh well...
....after 10 days of getting in a super low carb diet, i managed to shed off some pounds of my fat ass hehehe and i'm so happy with it that i'm gonna keep it going...i deprived myself from eating too much sweets, and of course my
"kargadoric/mr.carpenter rice intake"
hehehehe....it was hard for the first 3 days but i managed to get the hang of it...and to celebrate my latest feat...a super huge serving of mojo chicken Q and java rice hehehe...well mind you, i only ate a quarter of the whole serving
(the java rice that is)
...i was with Goldine, being with her after almost a decade felt so good...
***rice and more rice hehehe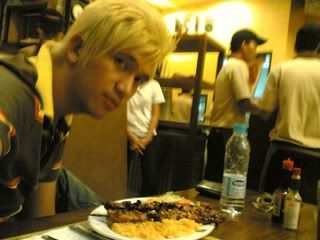 ...and the perfect way to complete a nice dinner is a nice movie
(Texas Chainsaw Massacre: The Beginning)
...but hell no! it was sooo fuckin' gory and disturbing that i wanted to throw up everything i ate earlier...but the movie is good...Jordana Brewster's body is super hot!!!
(now i got a goal to set for myself : Ms. Brewster hehehe)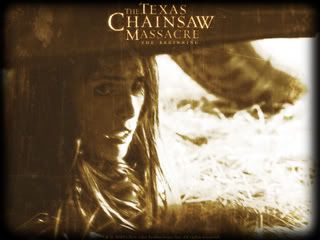 ***she kinda looks like Nelly "Promiscous Girl" sometimes :)
...before calling it a night, the mandatory stop at Starbucks...it's X-mas season again so i get to taste my fave peppermint mocha (my all-time fave ever) and their journal is back for grabs again...guess i'll be making more pit stops at Starbucks than the usual this time...