"glitter, glamour and dreams" - Kylie Minogue
...had an overload of Kylie at the office earlier from start of shift to end, was playing her songs back to back (and did some choreographed dancing when nobody's watching hehehe)...saved some of her best ever live performances from her Showgirl Homecoming tour...can't wait to grab my hands on this disc (though i've already downloaded all of the tracks in mah ipod......(***special thanks to Pat*** - you're indeed the man***) love the "Kids" duet with Bono - it's super hotness, not just the song but the people singing it :)
check out some of these hotness clips from her tour...
...got some friends who came over for Sinulog ('side from Jeepers)...work is super spoiler that all i could do is to spend some dinner and leave because of it...another thing is , i had to crash to someone else's place that's near to the office to avoid too much traffic or worst a walkathon since most of the roads near my apartment will be blocked for the procession....thanks goodness a beautiful stranger came to my rescue and offered his place for a day (to Robs: you'll be green with envy if you'll find out who this beautiful stranger is hahaha!)....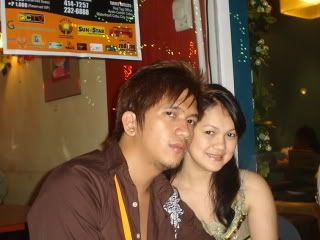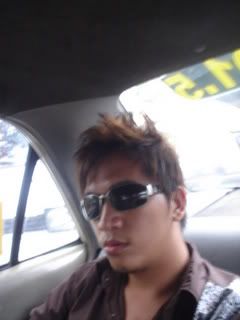 ***mah all-time favorites - adobong talong and kare-kare w/ bagoong...super yum!
..got 4 hours of sleep, then had some lunch with my big bosses then went to the mall to check out some stuff but since it was so crowded, we headed to the cinema instead and watched Eragon where my coffee was stolen (yes...even iced coffee is a steal material nowadays)...went to the john and when i came back my coffee was gone...spoiler eh?...nyway, Eragon is quite OK....a twink eye-candy with a dragon and some swords and some fire...and mind you there's still a sequel...guess that's were Jeremy Irons will have more screen time :)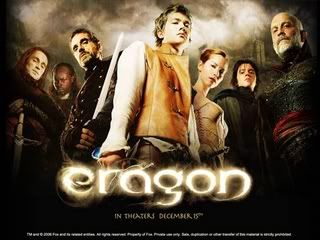 ...last day of work and then i can finally get to parttyyy!!!! something that i haven't done in a long, long time....i need to see waves of beautiful people quick!...Sinulog Camwhorin' coming up...
...but as of the moment i'm stuck here, doing what i do best :)