...4 days more and i'm off to my homecoming drama...i'm suuupppperrrrr excited!!!...got lotsa things to do that i don't even know where to start..
1. first thing off the list is to see my biatches heheh...it's been almost 2 years since the last time i saw 'em...partee galore!!! get me high again babies :)
2. gotta make some pitstop in Butuan to see Tetet and Mykel and hoard some yummy stuffs from HK (thanks for the Kenneth Cole wallet lovebirds)
3. spoil myself and get super chubaboink again...lotsa foods i'm craving for...BBQ from butchers,pink salmon from 1850, food for the gods from blueberries...yum!
...and of course more party :)
by the time i get back to Cebu 3 of my closest friends will be havin' their b-days :)
July 10
- Ian (she's gonna kill me for posting this pic hehehe...work the Dolce baby!) - partyin' with models is sooo orgasmic hehehe and at the same time depressing coz i'll end up looking obese hehehe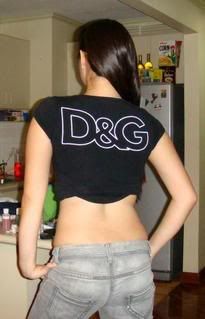 July 14 - Krishan
(my bestfriend in the whole wide world hehehe - gonna burn some credits on phone bill for sure - she's in Canada )
July 15
- Goldine (my pseudo-girlfriend will be turning a year older but still looking sooo fine...we're gonna paint Cee-bOO red)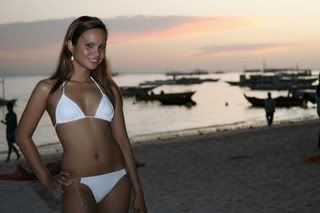 ...now did i mention i was on a diet?