...just what i've expected - Apple's iPod Touch got an upgrade - the new baby is already available for purchase and i'm hating them sooo much right now because my 16 GB iPod Touch has become officially outdated - depressing
...the new iPod Touch boost a customizable screen that means this:
"Make the iPod touch Home screen your own. Change what's in the Dock. Rearrange the icons. And make room for even more. You can add up to eight Home screen pages and fill them with Web Clips."
...well at least it took 'em couple of months to release a new version - way back November i know i just need to get a hold of the newly release iPod Touch before i leave for HongKong for my bday vacation - and it did help me a lot killing time accessing free Wi-Fi from the airport while waiting for my friends to arrive...
...i'll be sticking with my older version for a while who knows i might get some upgrade surprise soon hehehe :)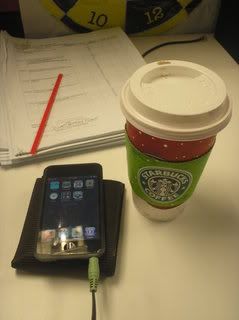 ...oh yeah - i did get rid of that nasty screen plastic..it has now found new comfort with a Belkin case :)