...it happened twice today where i was caught up in a compromising situation - i mean it's not that much of a big deal but then i felt like i gave a big part of my privacy --- as if i have much hehehe
1. was teasing an officemate earlier about his network password when suddenly the question was throown back at me...i turned beet red and was speechless...i never thought that password would mean such a thing --- rather wouldn't want to spill the whole details coz i'm blushing again..
2. i posted one of those random surveys in Friendster bulletin and few minutes after i got a call from someone who questioned me on the answers i did in that survey...and yet again, i couldn't find the exact words to say...i didn't realize that some are really paying attention to all the nonsense things you do to relieve your boredom...a lesson learned
...anyway enough of that...time for some random hotness!!!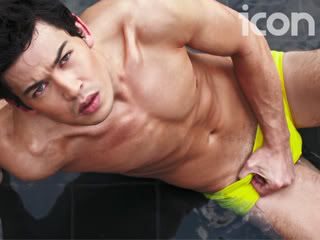 ...yellow can be sooo HOT!!!